​
Also known as Sam's Wholesale Automotive
Open Monday - Friday
8am - 5pm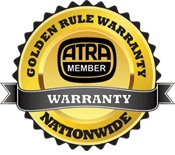 SERVICING CARS FOR OVER 30 YEARS!
Sams Wholesale Transmissions is the #1 wholesale transmission repair shop in East Orlando open to the public. Our major clients include service company fleet vehicles, government entities, local repair shops and dealerships. We take pride in being a locally owned wholesale transmission repair shop giving customized service and fair pricing to our commercial and residential community.
Our goal is to make your transmission stronger. We do this by using only quality parts to repair your transmission and by making sure the professionals you work with are knowledgeable, provide great customer service, and repair your transmission with top quality work to get that job done.
With over 30 years of experience working on transmissions, our transmission specialists have a passion for what they do. After giving your transmission a free thorough inspection, they will explain to you in simple terms what is wrong with your transmission, what are the different avenues that you can take in order to safely repair your transmission, and what are the costs related to each repair. After you make your decision, our transmission specialists work hard to put you back on the road as effectively and as quickly as possible.
​
Services include but are not limited to: free diagnostics, transmission rebuilds/replacement/repairs, differentials, commercial & fleet vehicles, classic car upgrades (all makes and models) swaps
​
Read What Our Customers Think:
​
Reviews from Google
"Honest people with a great service."
"Family run, fairly priced, quick and quality work."
"Highly professional, easy to do business with, I highly recommend them."
Other Reviews:
rednekmech
Quick, honest service
After searching for a reputable transmissions service shop I didn't feel comfortable enough with anyone until talking to Sams Wholesale Transmissions, formerly Trans Max. They were very friendly and honest, did the job in a timely manner and for a fair price. They also offered a longer guaranty than the others, 18mo. 18K mi. We are very happy with them and will be back.
​
Awesome Service
Sam had me back on the road the next day! Awesome service and very polite. Had a quote to get my truck fixed at another tranny shop and it was well over 500.00 for the part, so they said. Sans Wholesale Transmission, formerly known asTrans max, replaced the part and changed my fluid for 120.00. I highly recommend this company.
​
The guys at Sams Wholesale Transmission, formerly known as Transmax, are awesome!! I had quotes from AAMCO & All Trans that were almost twice as much as Sam charged me. He gave me a 18 month warranty and told me I could come by any time is something went wrong. I have had no issues at all and my car runs like new. I've recommended two of my buds from school and they had a great experience. Thanks for the help Sam!!